I told my friend... Cripes! Months ago that I would post my vast assortment of hermit crab food and I told him I'd track my feeding process too... It takes me a considerable amount of time to do as I have to clean the dishes and then serve... and if I need to mix up some more salt water, it takes me even longer... sometimes I'm lazy about it, that takes me about forty-five mintues, or if I take my sweet ass time and mix salt water, it takes me about an hour and a half =P which is what this post shows... its a pain but I love them ♥


The Hermit crab drawer! This was taken a few months ago and I have since reorganized due to a recent splurg XD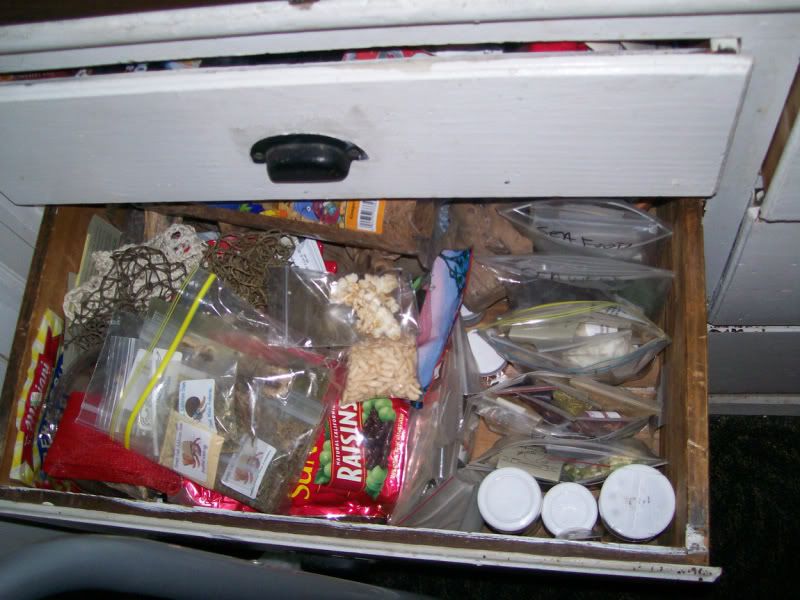 My very anal but extremely convientient categorized system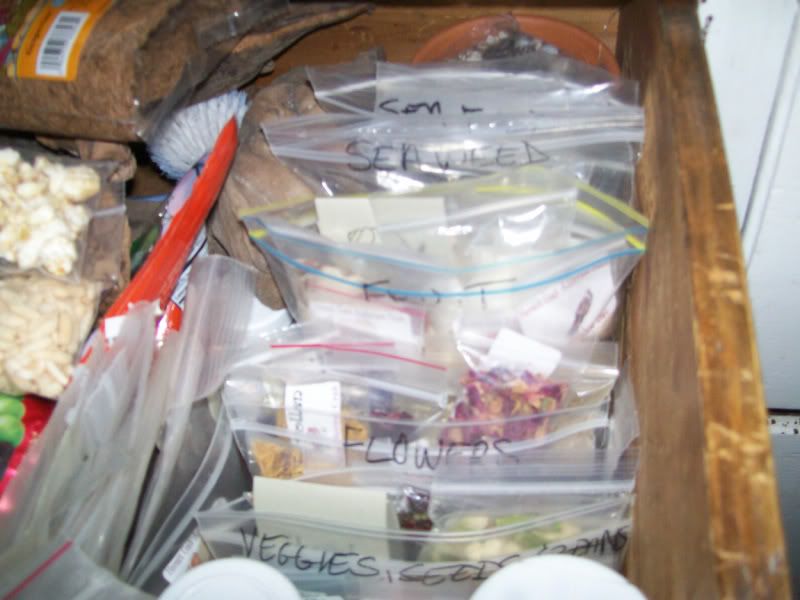 Refridgerated bag full of assorted foods/other side of drawer with more goodies and supplies



The set up for serving... I didn't take a pic of the small stool I sit on... I have a folding stool set up in front of me that the dishes sit on...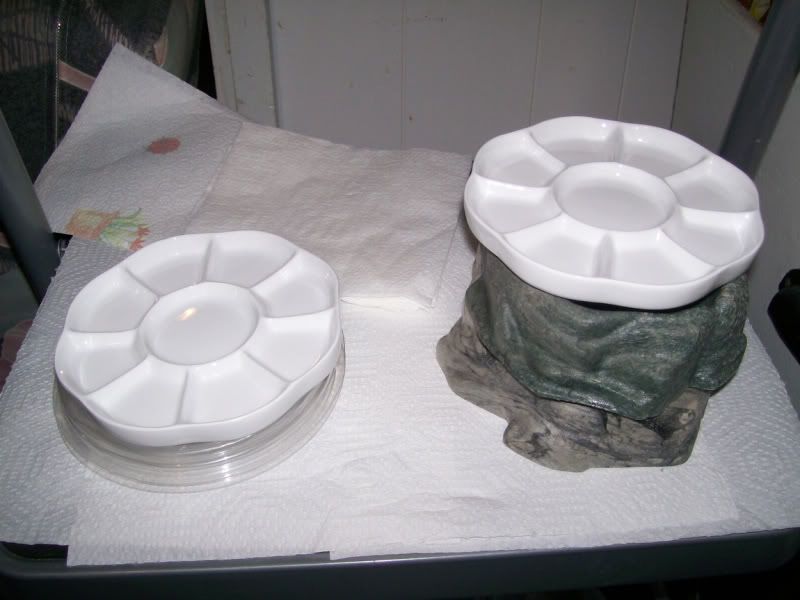 Refridgerated food is served first; pre-molt kibble, post molt kibble, smashed whole silver sides, smashed whole anchovies, honey banana chips all chunked up, strawberry chicken meal and powdered eggs. I do realized the eggs do not need to be in the fridge ;)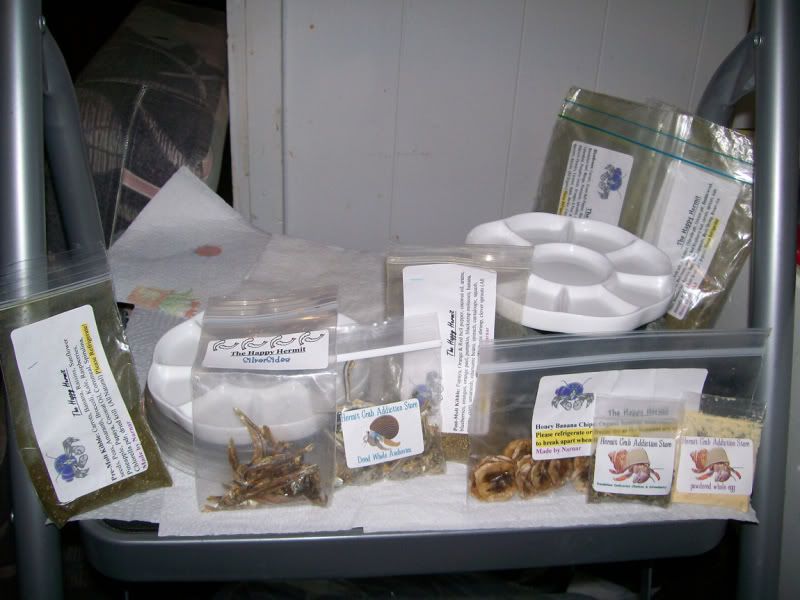 Seafood selection; daphnia, dried shrimp chunked up, sea feast, freeze dried mysis shrimp and krill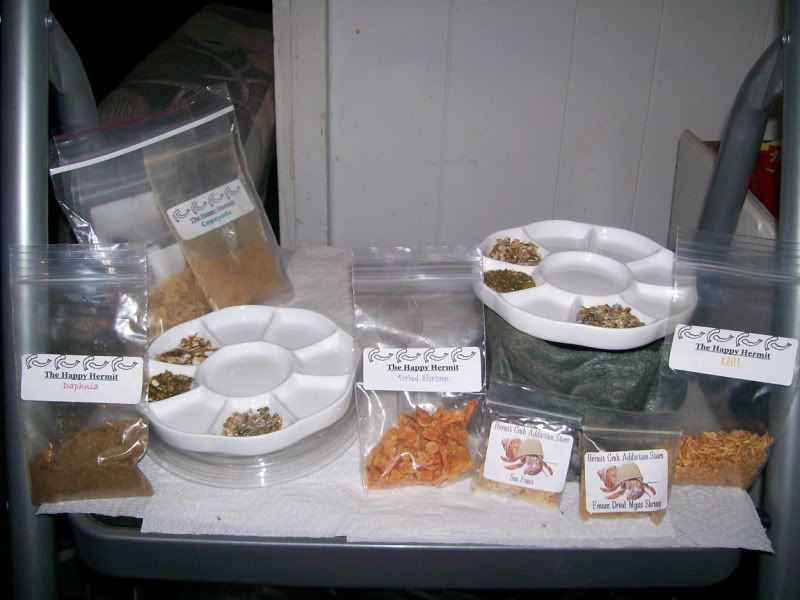 Veggies and seed selection; organic pumpkin and flax granola, organic tripple pepper bits, asparagus and mushroom omlet, millet puffs, organic hemp powder and perky turkey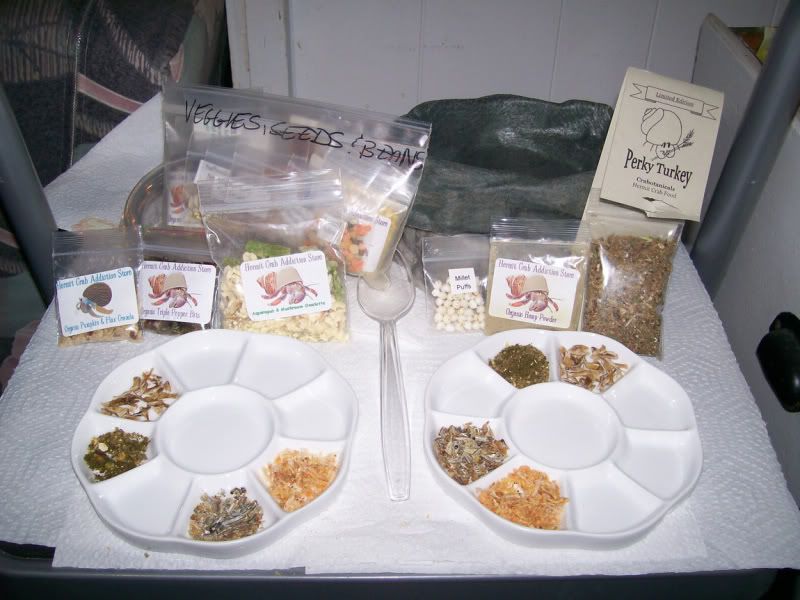 Fruit selection (I love piling on the fruit for them XD); honey cuttlebone powder, mango cuttlebone powder,
banana bean, festive flatbread, fruit chilly's strawberry, strawberry blast, colorful crabbie and naturally berried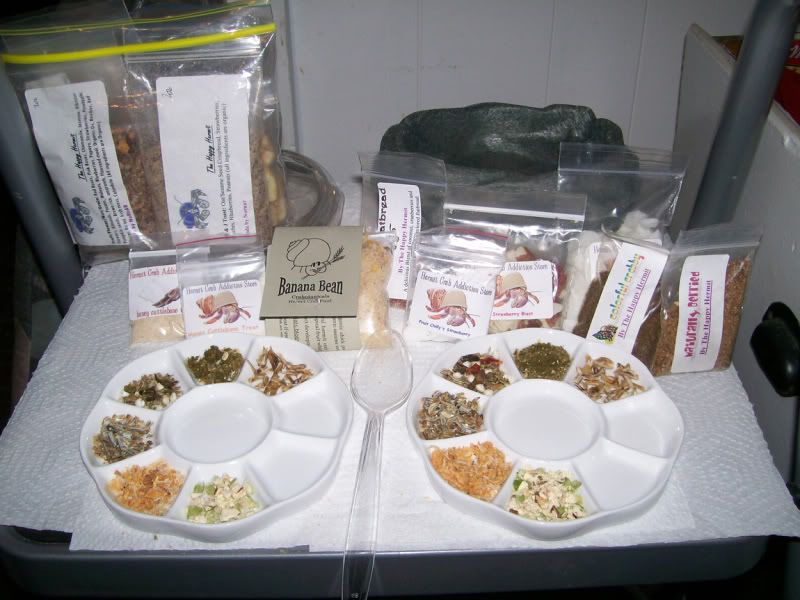 Flower selection; red roses, hibiscus, blue malva (I always serve blue malva flowers, I've been successfully seeing purple crabs after molts!) and bee pollen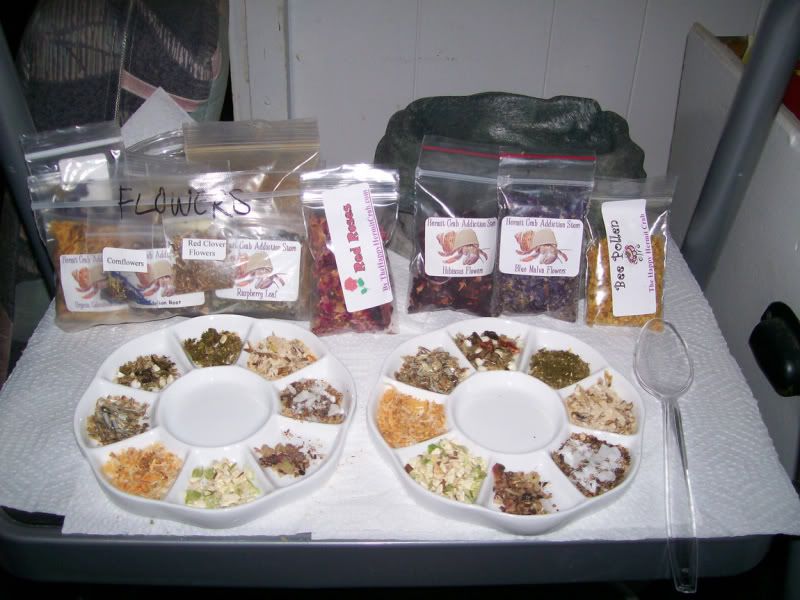 Earth and seaweed selection; crushed coral, seaweed special, "at the beach" mix, worm castings and purple seaweed (again, I always serve purple seaweed to promote/encourage purple crabs ♥)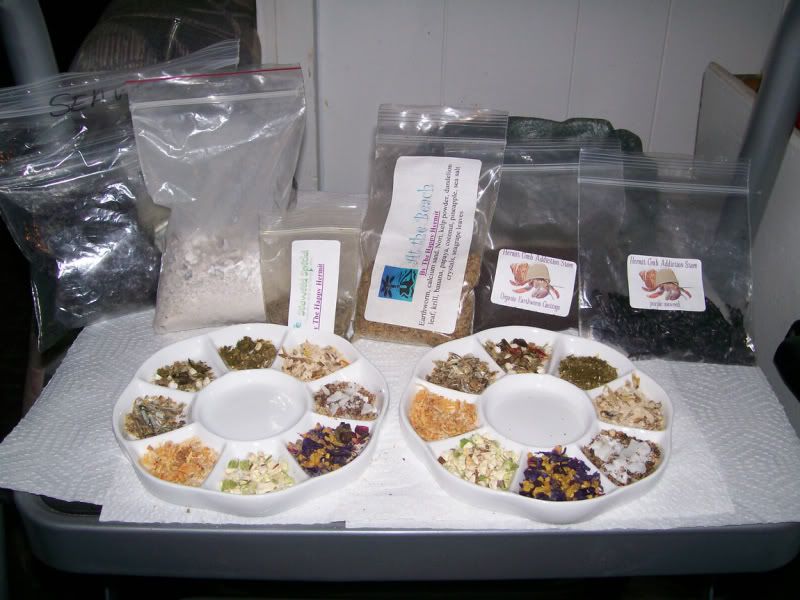 All done and ready to serve!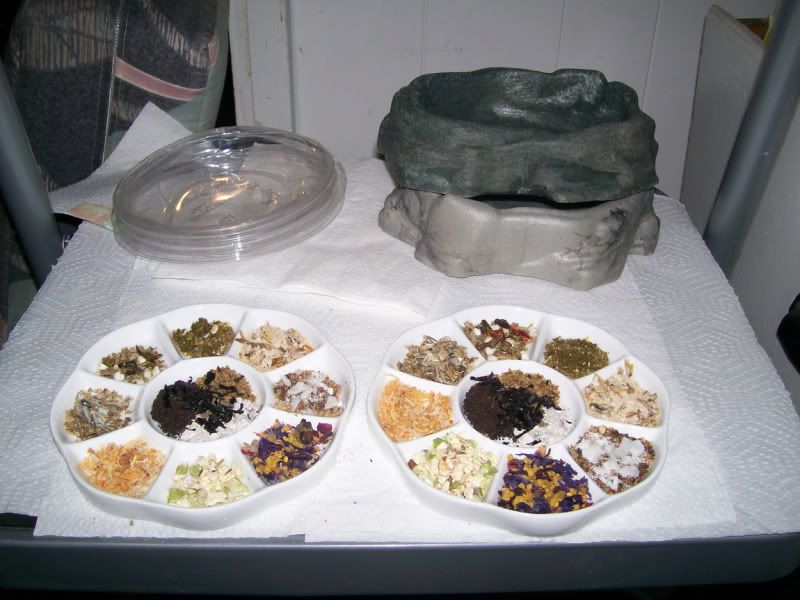 *cross posted*